At NOOK Event Pods, we're committed to revolutionizing the event industry…one show at a time! And not only have our efforts been recognized, but they've also been AWARDED!
The Deondo Company and NOOK Event Pods are honored recipients of IAEE's 2019 Innovative Business Solution Award.  This achievement validates our belief in and the benefits of NOOK Event Pods as an expert, innovative solution for show management, exhibitor, attendee and corporate sponsorship needs. Criteria for the award include: new concept, impact on the event industry, growth potential and effective use of social media.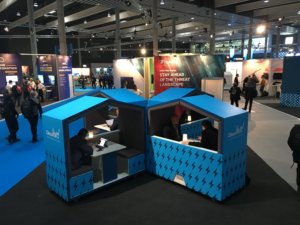 Don't miss out on our mobile meeting spaces – everyone in the event industry is talking about us!!  We're finishing the year strong and will continue to showcase our innovative, award winning NOOK Event Pods at events across the country. Here's where you can find us…
For the Remainder of 2019:
November 17- 20, 2019: SMKO at JW Marriott Orlando Grande Lakes in Orlando, FL
November 18 – 21, 2019: Automobility LA at the Los Angeles Convention Center
December 3 – 5, 2019: IAEE Expo Expo, Las Vegas, Mandalay Bay Resort and Casino
Sneak Peak into 2020:
January 12 -14, 2020: National Retail Federation (NRF) at Javits Center, NYC
February 18-19, 2020: Campus Connex 2020 at the Hyatt Regency in New Orleans, LA
NOOK Event Pods are mobile meeting spaces designed for use at events, conferences and trade shows.  As they are easily brandable, NOOK Event Pods are perfect for corporate sponsorship packages and exhibitor booths. The high-tech built-ins and expert acoustics provide the perfect space for private client presentations and meetings, networking, rel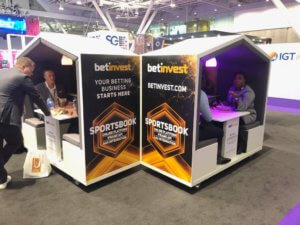 axing and even dining. BOOK A NOOK® today for your next event or trade show and see the difference!
For more information on our award-winning mobile meeting spaces, like NOOK Event Pods on Facebook and follow us on Twitter and Instagram. You can also find us on LinkedIn.