Increasing revenue and attendance at events is a main driver for Event Owners and companies that manage multiple events. At events, we see NOOK EVENT PODS as a bookable meeting space or a quiet interview pod, sheltering users from the surrounding hustle and bustle. Often arranged in 'NOOK villages' or clusters, they provide structure to a space and a valuable service to users, exhibitors and organizers alike while providing Event Owners with a unique branding offering to its sponsors. NOOK EVENT PODS also turn empty booth space into a revenue generator and provide attendees with a place to relax and recharge.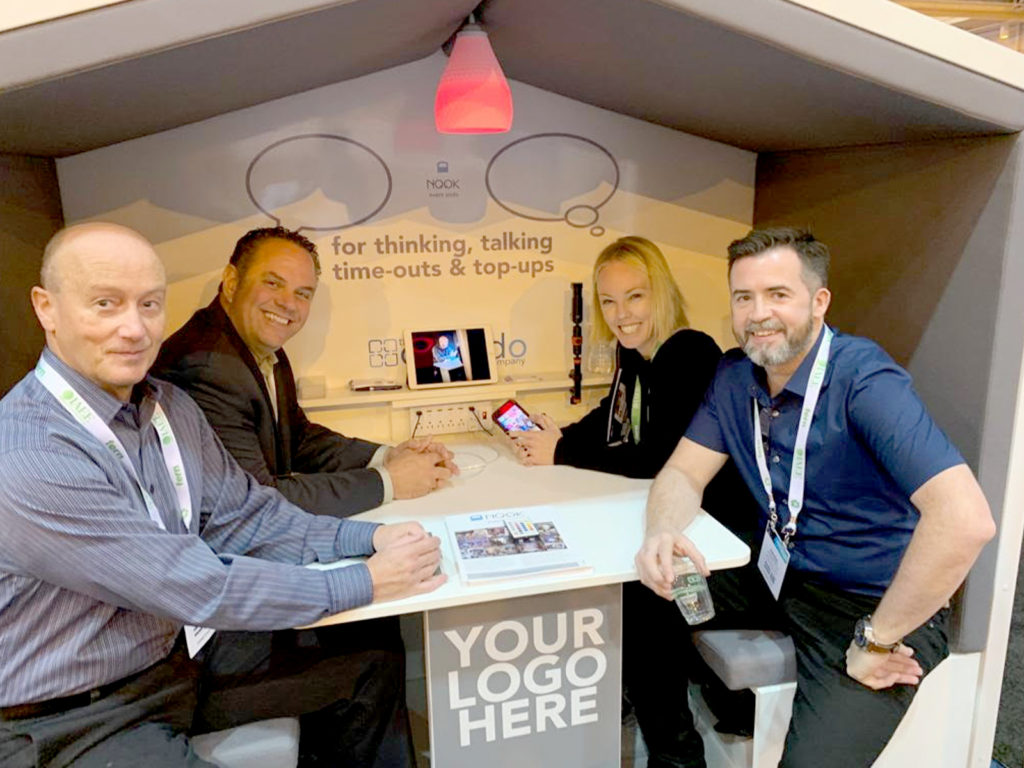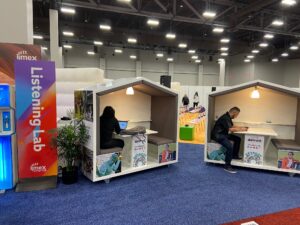 Your job is to work tirelessly for your membership. You must provide them with just the right mix of pertinent content, a place to work and a place to relax and have a little fun. NOOK EVENT PODS can help you by providing a modular, mobile vehicle that can fit into any venue. Big or small, the ​NOOK EVENT POD'S capability to provide attendees with privacy for meetings; a gathering spot for happy hours, a note taking spot for educational seminars; a Virtual Reality showcase or a place to promote your next event through branding or with digital signage.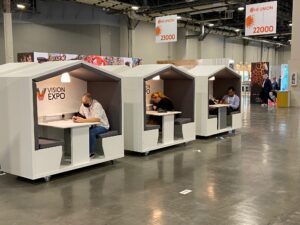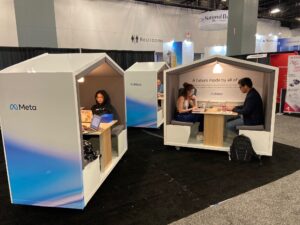 General Service Contractors
NOOK EVENT PODS are a perfect addition to the Show Kit for general service contractors. The NOOK EVENT PODS can be used as a "Meet the Expert" area or utilized for Virtual Reality. Food and Beverage "pop up" areas can take advantage of NOOK EVENT PODS to make a café environment. Need a press room for interviews? The NOOK EVENT PODS acoustic and lighting qualities offer the perfect spot for the journalist or podcaster.  Need to segment areas on the floor? The NOOK EVENT PODS can be used as a barrier and you can add monitors to create a digital signage presence. All while providing branding opportunities to generate revenue for the event owners.
NOOK EVENT PODS are the perfect complement to your corporate conferences. Used for notetaking or for education, the NOOK EVENT PODS provide the flexibility to shoulder multiple uses during conferences. Some of the biggest brands in world have taken advantage and include NOOK EVENT PODS as a must have for their event.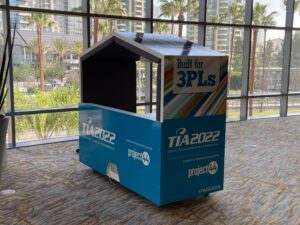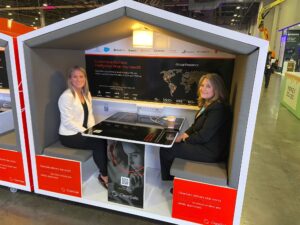 Corporate sponsors are seeking unique sponsorship opportunities to get their brand recognized; highlight new products or stay in the leadership position within their market segment. A NOOK EVENT POD offers creative means to accomplish that task.
 On site media can have their own area to conduct media interviews or do live podcasts.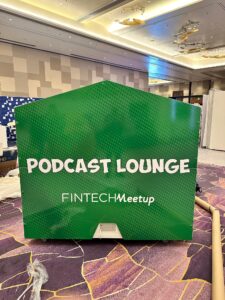 A meeting zone can be established with one or more sponsors.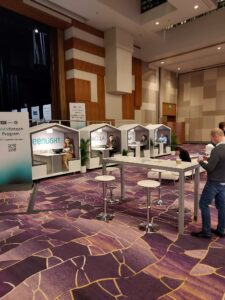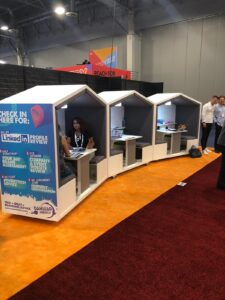 Companies can also sponsor NOOK EVENT PODS to be distributed around the facility and used by all as a place to meet, recharge and conduct business in a private setting.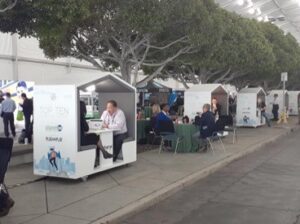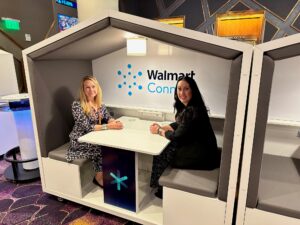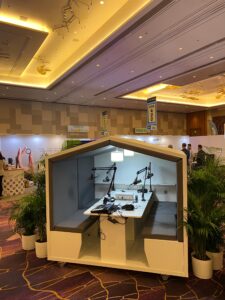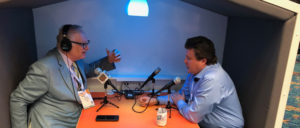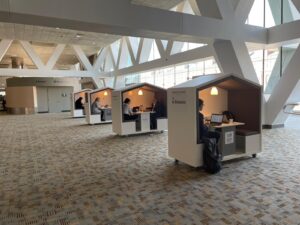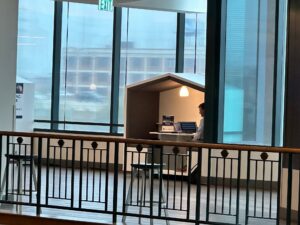 Conference and Event Facilities
NOOK EVENT PODS are a perfect offering to customers looking to the facilities staff to assist with the planning and coordination of their event. Hotels, Arenas, Conference Centers and Exhibit Hall can provide NOOK EVENT PODS as a great alternative for their clients without having to own, store or manage an inventory.  With the ability to fit through any standard doorway, NOOK EVENT PODS can be placed in areas that are usually off limits to due to size constraints.